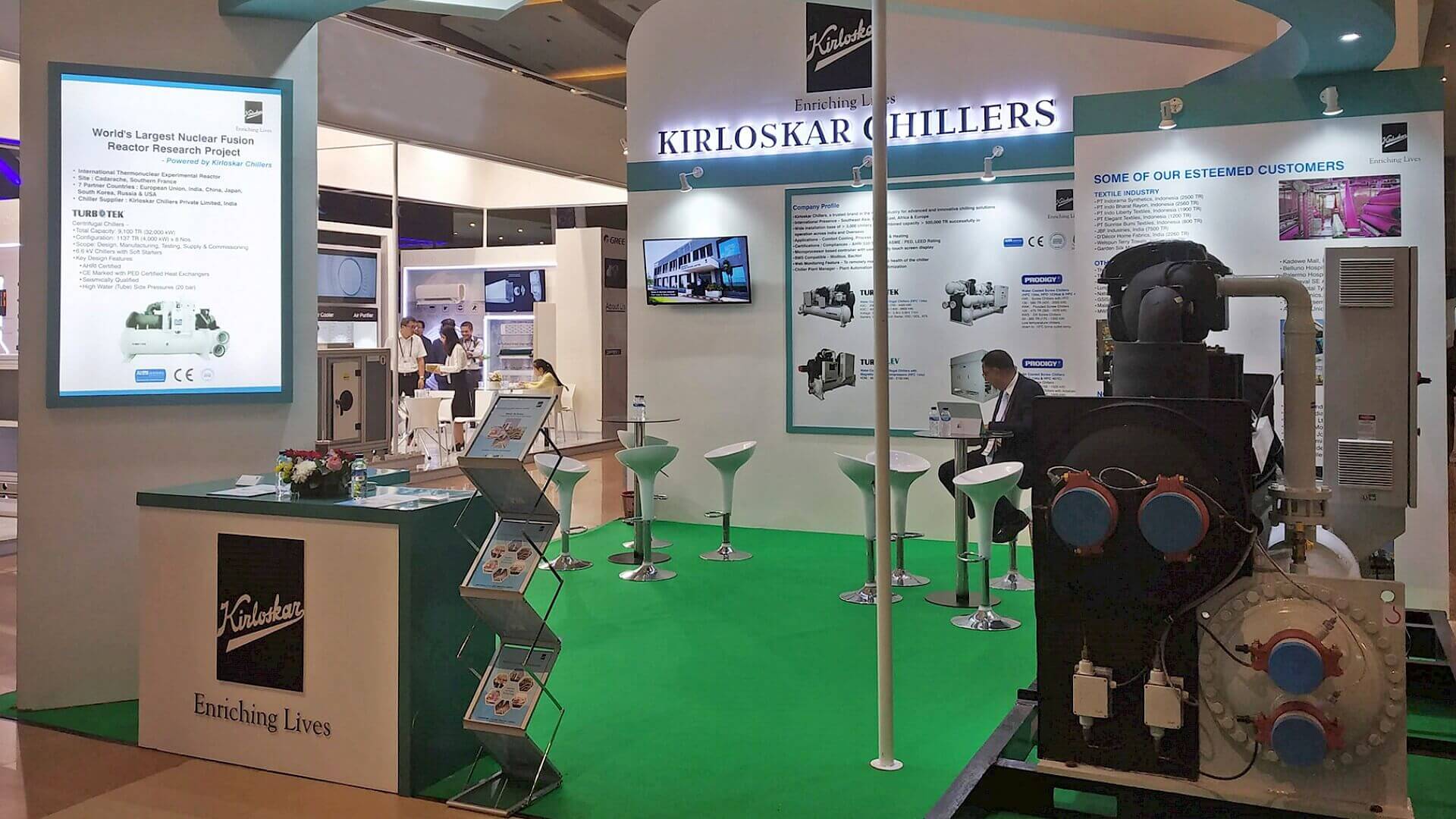 RHVAC Indonesia - 2019
Date : October 9, 2019 to October 11, 2019
The Refrigeration & HVAC Indonesia 2019 exhibition is dedicated to showcasing Indonesia's booming HVAC&R Market, and was held at JIExpo, Jakarta between 9 - 11 Oct 2019.
RHVAC - Indonesia brings together many stakeholders of the Indonesian economy, viz. Architecture and Civil Engineering, Building and Construction, Chemical Processing industry, Educational Institutions, Energy and Public Utilities, Environmental Conservation & Measurement Control, Government and Institutions, Hospital, Hotels, Mining and Power.
Kirloskar Chillers has been participating in this exhibition since 2017, A large installation base in Indonesia of 10000+TR bears testimony to the success of Kirloskar Chillers' promotional activities and visibility in the region.,
The 2019 exposition received an overwhelming response, with a footfall of 30,000+ visitors. Our participation not only enabled us to meet several existing customers in Indonesia, as well as several new prospects who evinced interest in using our chillers for their upcoming projects. While in previous editions of RHVAC Indonesia, we had displayed our conventional centrifugal chillers, in this year's exhibition, we showcased a Turbolev® magnetic bearing chiller as a demonstration of our technological leadership.